Catch up on the latest news and event information from Ozotech!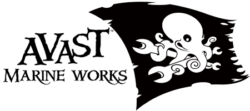 New Avast Marine Product Features Poseidon
Avast Marine launches a second generation ozone reactor featuring a fully recirculating, custom pump, super long contact time. Check out the new video and spot the Ozotech Poseidon!
Ozotech Inc. delivers second ozone system to Colgate Palmolive of Pakistan
May 24, 2018 – The Colgate Palmolive Company of Pakistan has recently taken delivery of their second 20 Gallon per Minute Ozone Antimicrobial Water treatment system. This system will provide antimicrobial protection for water used to make a number of their products. Like many other international companies, Colgate Palmolive of Pakistan Company sees the benefit of not only eliminating the particles in the water but removing the organisms as well.  Ozotech is proud to provide these solutions to companies across the globe.
Ozotech Management Heading to 2018 WQA Convention 
March 20, 2018 – Top management is heading to Denver, Col. for the WQA convention March 26-29.  While Ozotech will not be an exhibitor at the show this year, we will be walking the show daily connecting with valued partners and customers.  If you're headed to the show, keep an eye out for David Krause, Steve Christansen, and Nick Rouhier.