Chemical-Free Water Treatment
Ozone is the most effective and rapidly acting primary disinfectant available for drinking water treatment. The U.S. bottled water manufacturing industry has used ozone for many years and municipalities around the world have also embraced ozone use in municipal drinking water treatment plants. Since using ozone technology for water treatment has become so accepted and often recommended, it's understandable that interest in ozone systems is increasing.
Along with disinfection, the use of ozone for drinking water treatment has many other benefits such as improved taste and color removal, iron and manganese removal, and insecticide removal. Ozone's high oxidation potential gives it excellent germicidal properties. Ozone is 52% stronger than chlorine, and will oxidize much more rapidly without the use of harsh chemicals.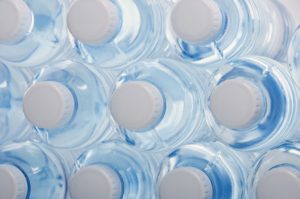 AIM Industrial-Grade Ozone Generator
Control manually or electronically
Air cooled
Easy to read digital readout
Available in a variety of sizes to better suit specific applications
Bottled Water Systems
5-10 GPM BWS is a self-contained disinfection system that injects ozone into solution
10 -20 GPM and 20-30 GPM capacity systems are complete ozone injection bottled water systems
30-60 GPM bottled water system includes our AIM technology ozone generators paired with a supporting oxygen concentrator.
Provide ozone treatment in accordance with FDA, USDA, and IBWA guidelines.
Enhanced Oxidation Generator
Easy to install and built to last
Removes minerals such as iron and magnesium instantly
Safe for septic systems
Low maintenance
Helps to eliminate unwanted odors within water
Wide Range Antimicrobial Wash System
Designed to clean processing equipment and contact surfaces
Reduces bacteria, mold and fungus easily and effectively without the use of harmful chemicals
Can also be an ozone injection device mounted in a permanent location for small bottled water systems
Capable of rinsing and sanitizing with ozonated water at: 5-20 GPM, Up to 80 psi
Nema 4 enclosure protects all electronics