Chemical-Free Water Treatment
Ozone is the most effective and rapidly acting primary disinfectant available for drinking water treatment. The U.S. bottled water manufacturing industry has used ozone for many years and municipalities around the world have also embraced ozone use in municipal drinking water treatment plants. Since using ozone technology for water treatment has become so accepted and often recommended, it's understandable that interest in ozone systems is increasing.
Along with disinfection, the use of ozone for drinking water treatment has many other benefits such as improved taste and color removal, iron and manganese removal, and insecticide removal. Ozone's high oxidation potential gives it excellent germicidal properties. Ozone is 52% stronger than chlorine, and will oxidize much more rapidly without the use of harsh chemicals.
Ozotech products can be added to existing systems for added effectiveness and efficiency for the following applications within water treatment:
Bottled water systems

Pools and spas

Aquaculture

Water vending machines

and more
AIM Series Ozone Generators
AIM series generators are designed using cold spark corona discharge cells for maximum performance. AIM series generators are air cooled, feature a digital power setting readout, and can be controlled manually or electronically by a simple external discrete signal from any ozone controller or ORP.
Control manually or electronically

Air cooled

Easy to read digital readout

Available in two sizes to better suit specific applications

BTU Series Ozone Generators
The BTU system made up of OZ1 BTU and OZ2 BTU,  has been engineered with an economic and high-quality foundation. Our tried and true cold-spark corona discharge technology has been redesigned into a smaller overall package with a handsome black powder coating for improved appearance. BTU system generators are easy to use and maintain.
Solid state electronics

Built-in airflow meter

Corrosion resistant

Available in two sizes to better suit specific applications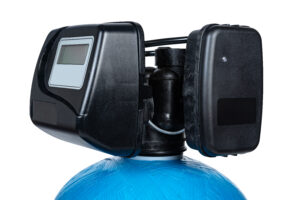 Iron Filtration System-Enhanced Oxygen Generator
Ozotech EOG ozone technology is designed to work exclusively with Clack Corporation automatic water filter control valves. By adding our EOG component to an iron filtration system, your team will quickly see the positive impact of ozone including cleaner tanks and valves, more effective filtration, increased customer satisfaction, and longer service cycles. An ozone clean iron filtration system is a robust iron filtration system.
Easy to install and built to last

Removes minerals such as iron and magnesium instantly

Safe for septic systems

Low maintenance

Helps to eliminate unwanted odors within water
Power Prep Phoenix Oxygen Concentrator
Our state-of-the-art oxygen concentrator utilizes pressure swing adsorption (PSA) air separation technology resulting in outstanding oxygen purity and superior dew point. The Power Prep Phoenix is designed to boost outputs and concentration levels of ozone generators and has been enhanced for superior durability and reliability.
Dew point of -100˚ F

Air flow rates to 6.7 @ 4 PSI

Piston-based design

Higher ozone performance
LP Ozone Resistant Compressor/Vacuum Pump
LP ozone Pump is completely oil-less and comes with our relentless commitment to quality, performance, and overall service to our customers. Our business mindset is to provide customers with exactly what they require. Flexible component and product designs allow for a wide range of customization inflow and pressure performance, input power, port locations, accessories, and more!
Ozone resistant
Long service-free life
Low vibration & sound level
Corrosion resistance